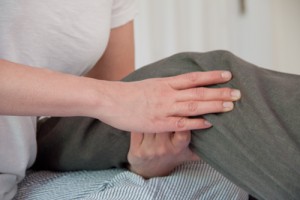 ZERO BALANCING® WORKSHOPS & EVENTS
CEUs for Massage Therapists, Acupuncturists, RNs & NPs
Sign up for ZB class news here

NOVEMBER 2020
Zero Balancing Study Group - ONLINE
Wed. 11/11/20 • 10-12
All levels welcome
Cost: Free
Location: Zoom - details with RSVP
RSVP: amandamtzb@gmail.com

JULY 2021
Zero Balancing I
JULY 15-18, 2021 • 9:30-5:30 Thurs & Fr • 9-5 Sat. • 9-4 Sun.
Instructor: Amanda King, LMT, CZB, Zero Balancing Faculty
CEUs for MTs, LAcs, RNs & NPs
Tuition: $595 before 5/15/21 • $695 after 5/15/21
Location: Healing Way Center • Salem, New Hampshire on Canobie Lake
Details: Contact Amanda for more information: amandamtzb@gmail.com
REGISTER BY MAIL: Send a check made out to Amanda King to: 254 Essex Street, Suite 203, Salem, MA 01970
Are you curious about the relationship between vitality and body structure? Would you like to feel energy and work with it safely? Zero Balancing can help you release deep tension, create healthier boundaries, and spark personal growth. Powerful, elegant and effective, ZB feels wonderful to give and receive. ZB I is the first half of the Core Zero Balancing training program. In this course you will learn:
The basic Zero Balancing protocol to address tension in the whole body, whole person
How to listen and create deep trust when you touch
History, theory and principles of ZB
To work with the relationship of body energy with body structure
The skill of using energy as a working tool
The structural and energetic anatomy of the skeleton
The theory and use of fulcrums - the touch tools of ZB
To give and receive a ZB session
This class is an opportunity to let go of everyday concerns, and take time for a personal retreat and exploration of your inner world. With instructor and assistants, you will receive individual attention and experience Zero Balancing touch through demos and hands-on practice, over the course of 4 days.

"ZB requires less energy to do. It's exciting to watch my clients and see what unfolds for them." Sarah-Elizabeth Anderson, LMT
"ZB is a whole new paradigm for me. I love the concept of working with energy and structure. I will rethink how I assess my patients." Student, ZB I, 2018
ZERO BALANCING CORE-PAK PAYMENT PLANS OFFERED THROUGH UPLEDGER INCLUDE FOUNDATIONAL COURSES AND CERTIFICATION FEES. LEARN MORE HERE.

Zero Balancing Mentoring and Tutorials - In person and online
For students of Zero Balancing and certification candidates. Hone your skills through coaching, feedback on your touch, answers to your questions, and review of any aspect of ZB or the protocol. Also available for Zero Balancing Expanded students (addressing the Skull, addressing the Viscera)
Online by Zoom, Facetime or Skype
$40 per hour
In-person
60 minutes - $80
90 minutes - $120

For more information:
amandamtzb@gmail.com 617-461-7516