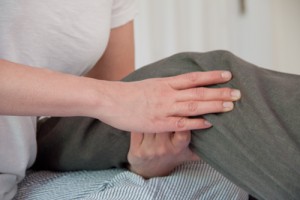 ZERO BALANCING® WORKSHOPS & EVENTS
CEUs for Massage Therapists and Acupuncturists
Sign up for ZB class news here
How often do we acknowledge and touch the deepest part of ourselves -- our bones? Zero Balancing (ZB) does just that! ZB uses deep, gentle touch on the musculoskeletal system to align body structure with body energy.
AUGUST 2017
Zero Balancing Study Group
Wed. August 9, 2017 - 10-1 Gloucester, MA
at the home of Laura Hays.
This is a special summer meeting of the North Shore ZB Study Group.
Join us for "ZB by the Pool" and bring your bathing suit.
All levels of ZB skill/study welcome.
Details and RSVP amandamtzb@gmail.com
FREE WORKSHOP: "HEALING FROM THE INSIDE OUT"
Monday, August 21 - 6-8 PM
CLEAR BODY MIND WELLNESS CENTER
254 Essex Street, Suite 203
Cost: Free, but please RSVP to reserve your spot
Join Johanna Keefe, RN and me on Monday August 21, from 6-8 PM for a free workshop: "Healing from the Inside Out." We will be focusing on Zero Balancing, the work we both love so much. We'll share and demonstrate how ZB gently releases deep tension in bones and joints to help you feel lighter, freer and more energized. Everyone who attends will receive a short restorative ZB session. Space is limited to 12, so sign up early.
R.S.V.P. amandamtzb@gmail.com or call 617-461-7516.
SEPTEMBER 2017
Secrets of the Skull Advancing Skills Day
Monday, 9/11/2017 - 10-5:30 PM
Location: Clear Body Mind Wellness Center - Downtown Salem, MA - 254 Essex Street, Suite 203
Prerequisite - Secrets of the Skull 4-day Workshop
Instructors: Lisa Berger, Amanda King and Ty Romijn
Tuition: $100 until July 13 • $150 after July 13
Mail a check payable to Amanda King to 254 Essex Street, Suite 203, Salem, MA 01970
Or register online
NOVEMBER 2017
Zero Balancing II
Location: Clear Body Mind Wellness Center - Downtown Salem, MA - 254 Essex Street, Suite 203
Save the dates: November 2-5, 2017
25 CEUs for MTs, Acupuncturists and PTS (NCBTMB and NCCAOM approved)
Instructor: Amanda King, LMT, CZB, Zero Balancing Faculty
To Register - Mail a check payable to Amanda King to 254 Essex Street, Suite 203, Salem, MA 01970
Details and register online.
For more information:
amandamtzb@gmail.com 617-461-7516