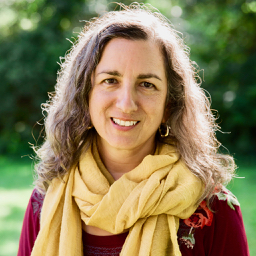 photo by Kimberly Lindner

Amanda King, MA, LMT, CZB
I am a licensed massage therapist with over 14 years of experience. I love my work. If you'd like to move better, sleep better, and enjoy your favorite activities, please give me a call.
Since 2002, I have been learning, receiving and practicing Zero Balancing. This deeply energizing whole-body therapy focuses on freeing the body and mind by using clear touch to our bones. I have been training with ZB developer Fritz Smith, MD since 2004. At 90, he is still teaching today! In 2012, I joined the ZB faculty, and offer Zero Balancing workshops to the healthcare community and to the general public.
In 2006 I helped found the Massage Therapy Program at General Electric Aviation in Lynn, Massachusetts, where I continue to work as part of a clinical team, using massage therapy and Zero Balancing to help employees recover from work-related and personal injuries.
A published fiction writer and freelance writer, I hold a M.A. in Creative Writing from Boston University and a B.A. from Tufts University.
I look forward to working with you!
If you are curious about some of my reflections about ZB and bodywork, I invite you to read my blog.
Advanced Trainings
Zero Balancing Expanded Teacher Training: Skull & Organ work (2017-2018)
The Art of Zero Balancing with Fritz Smith, MD (2018)
ZB & Consciousness with Fritz Smith, MD (2016)
Zero Balancing Geometry of Healing Teacher Training (2015)
Advanced ZB: Secrets of the Skull (2015, 2010, 2008)
Myofascial Release for Scar Tissue & Burn Scars (2015)
Verbal Fulcrums: Conscious Use of Language and Listening in Bodywork (2014)
Zero Balancing Alchemy of Touch Teacher Training (2014)
Advanced ZB: Geometry of Healing (2014)
Bridges to Wholeness: ZB and Cancer (2013)
Foundations of Massage Therapy for Breast and Prostate Cancer (2012)
Breast Cancer and Massage Therapy (2012)
Prostate Cancer, Treatment, and Massage Therapy (2012)
Advanced ZB: Freely Moveable Joints (2010)
Spirit of the Organs (2010 & 2009)
Ethics (2010 and 2012)
Correcting Low Back Pain with Robert King (2007)