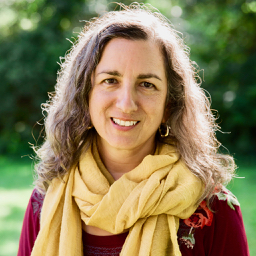 photo by Kimberly Lindner

Amanda King, MA, LMT, CZB
I am a licensed massage therapist with over 15 years of experience. I love my work. If you'd like to move, sleep and live better, please give me a call.
Since 2002, I have been learning, receiving and practicing Zero Balancing. This deeply energizing therapy focuses on freeing the body and mind with clear touch to our bones. I have been training with ZB developer Fritz Smith, MD since 2004. In 2012, I joined the ZB faculty, and offer Zero Balancing workshops to the healthcare community and to the general public. I also sit on the Board of the Zero Balancing Touch Foundation, a 501(c)3 organization dedicated to education and research into the power of touch.
Until 2019 I worked as part of a clinical team at General Electric Aviation in Lynn, Massachusetts, using massage therapy and Zero Balancing to help employees recover from work-related and personal injuries.
I look forward to working with you!
If you are interested in how bodywork or Zero Balancing can affect our lives, I invite you to read my blog.
Advanced Trainings
Zero Balancing Expanded Teacher Training: Therapeutic Touch for the Skull & Organs (2017-2019)
The Art of Zero Balancing with Fritz Smith, MD (2018)
ZB & Consciousness with Fritz Smith, MD (2016)
Zero Balancing Geometry of Healing Teacher Training (2015)
Advanced ZB: Secrets of the Skull (2015, 2010, 2008)
Myofascial Release for Scar Tissue & Burn Scars (2015)
Verbal Fulcrums: Conscious Use of Language and Listening in Bodywork (2014)
Zero Balancing Alchemy of Touch Teacher Training (2014)
Advanced ZB: Geometry of Healing (2014)
Bridges to Wholeness: ZB and Cancer (2013)
Foundations of Massage Therapy for Breast and Prostate Cancer (2012)
Breast Cancer and Massage Therapy (2012)
Prostate Cancer, Treatment, and Massage Therapy (2012)
Freely Moveable Joints (2010)
Spirit of the Organs (2010 & 2009)
Ethics (2010 and 2012)
Correcting Low Back Pain with Robert King (2007)